Our Virtual Assistant and Office Services
Since 1995, M-S Office Services has been providing virtual assistant, secretarial and transcribing services in Wichita, KS and the surrounding areas. Here's a closer look at the valuable services we offer our clients: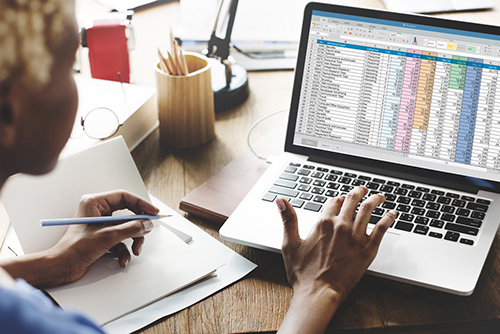 Transcribing: We specialize in verbatim transcription of interviews, telephone conversations, group conversations and focus groups from tapes or digital recordings.
Manuscript typing: We offer manuscript transcription services from tapes or digital recordings. We offer our transcription services in Wichita, KS to a wide range of businesses as well as individual clients.
Secretarial typing services: Whether you need information from handwritten forms entered into a database or require the transfer of paper documents into electronic format, we can help!
Legal documents: With over 25 years of legal assistant experience, we're able to prepare legal documents for law firms as well as individuals.
Business letters: Do you need a service that can offer high quality professional communication on behalf of your business? M-S Office Services is happy to prepare business letters and more.
Spreadsheets and databases: From data input to creating formulas and organizing and presenting data in an easy-to-read, highly accessible manner, M-S Office Services can handle everything related to spreadsheets and databases.
Term papers: College students can benefit from our services, too! We'll transcribe and polish your term paper, and we pride ourselves on the efficiency of our service.
Bookkeeping: Tired of spending valuable time trying to make sense of your business' books? Let us help! M-S Office Services handles bookkeeping duties for businesses of all sizes.
Data input: Whether you're dealing with a large, one-time project or have ongoing data input needs, we're able to provide fast, highly accurate service.
Presentations: Make your public speaking engagement a success by having great visual aids and an organized approach. Contact M-S Office Services to see how you can benefit from our services.
We're also experienced in management information systems and have the knowledge and ability to analyze, review, research and input quality information into data systems. In other words, we have the experience and skills necessary to provide first-rate secretarial and transcription services in Wichita, KS for all of our clients. To get in touch with M-S Office Services, please call us at 316-722-2515.